ATLANTA – A woman took a quick bathroom break at a Fulton County McDonald's and walked out with a newborn! Yes, you read it right.
Around 3am on Wednesday, Alandria Worthy went into labor but was reluctant to go to the hospital.
"I read not to go to the hospital as soon as you start feeling them because they were still 15-20 minutes apart, so I didn't want to be in the hospital for hours," she recalled.
Then, around 7:30 a.m. that same day, her contractions began to pick up, spaced about a minute and a half apart.
Her fiancé, Deandre Phillips, helped pack everything in the car to rush to the hospital. The couple had just moved to Georgia on Saturday and are staying in an Airbnb about 45 minutes from the hospital.
"I immediately felt like I needed to go to the bathroom," Worthy explained. "So we stopped by McDonald's to go to the bathroom."
They stopped at McDonald's on Fulton Industrial Boulevard for a quick stop, but the visit turned into a quick delivery.
"I went to the bathroom and my waters broke right away," she said. "It was an experience because it happened so quickly."
Worthy said she started screaming, and a woman came in to help.
"She said, 'Are you okay?' and I was like, 'No, I'm in labor,'" Worthy said. "I said, 'Someone get that man in the car – I need him!'"
The lady who entered the bathroom was Tunisia Woodward, general manager of McDonald's on Fulton Industrial Boulevard.
"I thought they were joking and I opened this door, didn't see anyone but I saw feet [under the door]," said Woodward. "I opened it and she was on this toilet screaming back. Then I knew I had to tell my crew; we're having a baby today."
Woodward and her two colleagues, Sha'querria Kaigler and Keisha Blue-Murray, quickly moved into action.
"Sha'querria grabbed the phone and dialed 911. Keisha ran and looked at the door," Woodward said.
Meanwhile, Phillips noticed that this "quick" bathroom break was taking longer than expected and ran in.
"He ran into her at the same time and said, 'Babe, are you alright?' and I said, 'No, she's coming. She's coming,'" Worthy added. "I thought we were about to have a baby and his instincts kicked in right away."
Everyone quickly got to work.
READ THE FULL STORY HERE: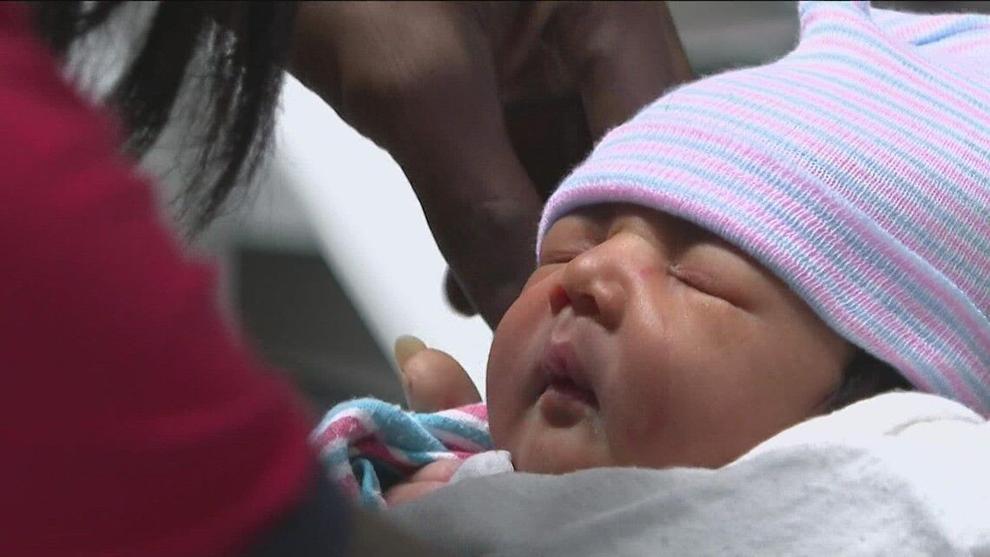 VIDEO: https://www.nbcnews.com/video/mcdonald-s-employees-deliver-baby-in-store-bathroom-155344965912