Georgia Tech at #1 Georgia
Saturday, Nov 26 Noon ET Athens, Ga. Sanford Stadium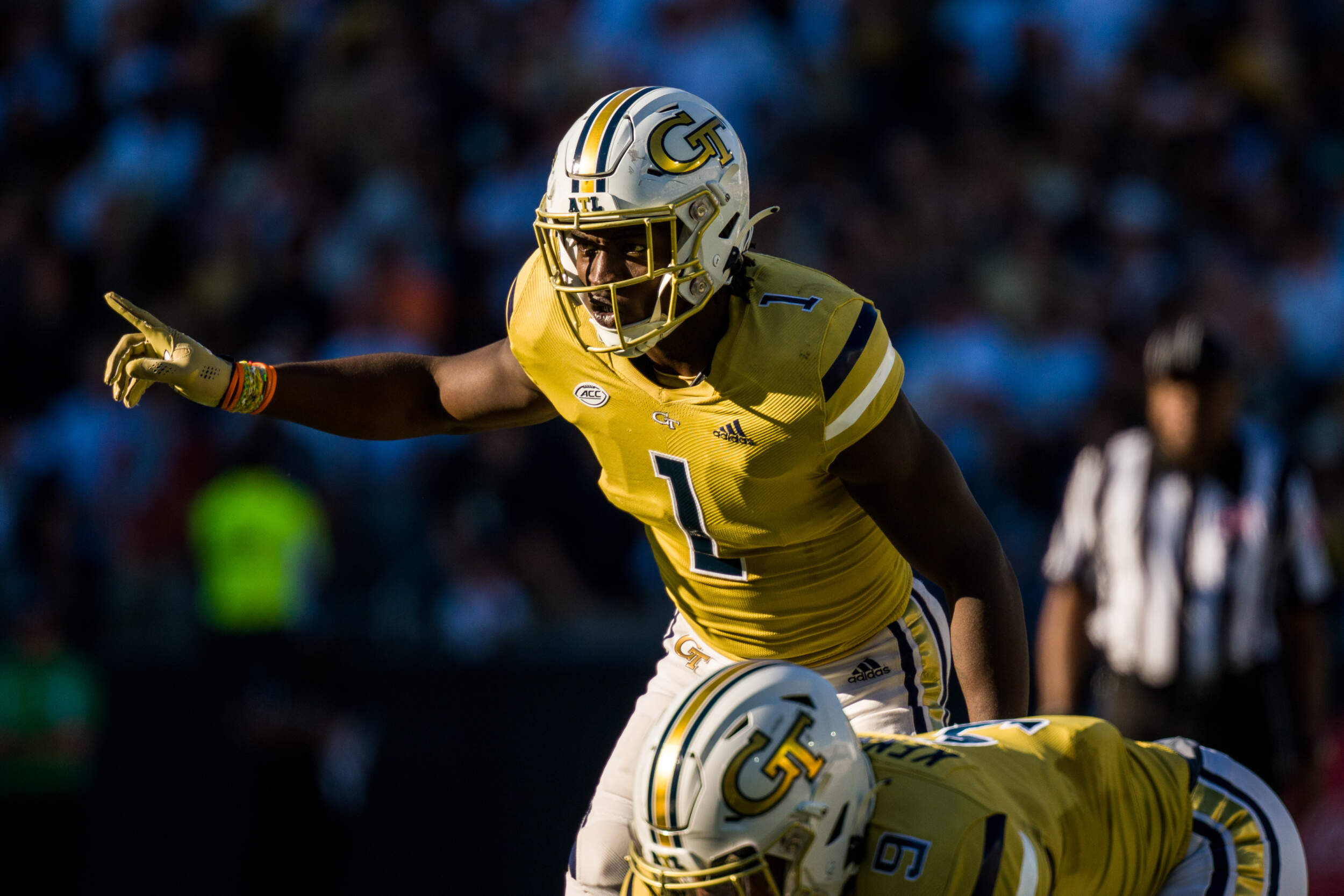 DID YOU KNOW?
Sr. LB Charlie Thomas (1-above) is one of only two NCAA Division I FBS players since 2000 (TCU's Paul Dawson in 2014 is the other) with up to 104 tackles, 10.5 tackles for loss, two sacks, two interceptions, two fumble recoveries and two forced fumbles in his team's first 11 games of the season.
A HEARTBEAT
FIND INSPIRATION
Georgia Tech tight end Dylan Leonard finds inspiration in his friend Brentley, who finds the same in Leonard.https://t.co/KyQnPgMgUS pic.twitter.com/fB287cMGmA

— Ken Sugiura (@ksugiuraajc) November 23, 2022
Unreal Child! Working to get him on the right page… https://t.co/gTkdNBZNyb

— Dylan Leonard (@Dylanl_2) November 24, 2022
A SEASON TO ENJOY
For two decades, football had connected them but always kept them apart.

That changed this year when LB Ace Eley was allowed to share his final season with his father, RB coach Donald Hill-Eley.

My column on football, family and destiny converges for @GeorgiaTechFB: https://t.co/92m4zkx9hZ

— Andy Demetra (@AndyDemetra) November 24, 2022
CLEAN, OLD FASHIONED HATE
I love that from @CoachBrentKey
No coach speaks. The game is big.
let it be big https://t.co/ZxbqZy7vxn

— Cole Cubelic (@colecubelic) November 23, 2022
ACADEMIC ALL DISTRICT
.@gavinpstewart11 was named by 𝗔𝗰𝗮𝗱𝗲𝗺𝗶𝗰 𝗔𝗹𝗹-𝗗𝗶𝘀𝘁𝗿𝗶𝗰𝘁 @CollSportsComm 👏

📰 https://t.co/7oKmcRkjSx pic.twitter.com/gKUV4DFb8x

— Georgia Tech Football (@GeorgiaTechFB) November 22, 2022
BEDNARIK PRIZE
𝐁𝐞𝐝𝐧𝐚𝐫𝐢𝐤 𝐀𝐰𝐚𝐫𝐝 𝐏𝐥𝐚𝐲𝐞𝐫 𝐨𝐟 𝐭𝐡𝐞

7️⃣ duels
3️⃣ sacks
4️⃣ tackles for losses
🏆 @good_vib3z pic.twitter.com/xeCqshcZx7

— Georgia Tech Football (@GeorgiaTechFB) November 22, 2022
ACC AWARDS
𝟐𝟎𝟐𝟐 𝐀𝐂𝐂 𝐇𝐎𝐍𝐎𝐑𝐒 𝐂𝐋𝐀𝐒𝐒:

Demaryus Thomas, @GeorgiaTechFB. 🤩 pic.twitter.com/Ekt95QoqNq

— ACC Football (@ACCFootball) November 22, 2022
D-LINEMAN OF THE WEEK
𝗔𝗖𝗖 𝗗𝗘𝗙𝗘𝗡𝗦𝗜𝗩𝗘 𝗟𝗜𝗡𝗘𝗠𝗔𝗡 𝗢𝗙 𝗧𝗛𝗘

📰 https://t.co/OnvivHiPfw pic.twitter.com/hMN4tIehAc

— Georgia Tech Football (@GeorgiaTechFB) November 21, 2022
competition initiative
In a joint effort, Georgia Tech, the Georgia Tech Foundation, Georgia Tech Athletics and the Alexander-Tharpe Fund have joined forces to accelerate scholarship funding for students and athletes with the launch of the Competitive Drive Initiative. The initiative begins with the Accelerate GT Match Program, where every new donation to AT Fund's Athletic Scholarship Fund made through December 31 is matched dollar for dollar by the Georgia Tech Foundation, up to $2.5 million . Should Accelerate GT reach its fundraising goal of $2.5 million, the gift would result in a $5 million impact to Georgia Tech Athletics. To learn more and contribute online, visit atfund.org/accelerate.
Follow us for the latest on the Georgia Tech Yellow Jackets Twitter (@GTAthletics), Facebook, Instagram or visit us at www.ramblinwreck.com.