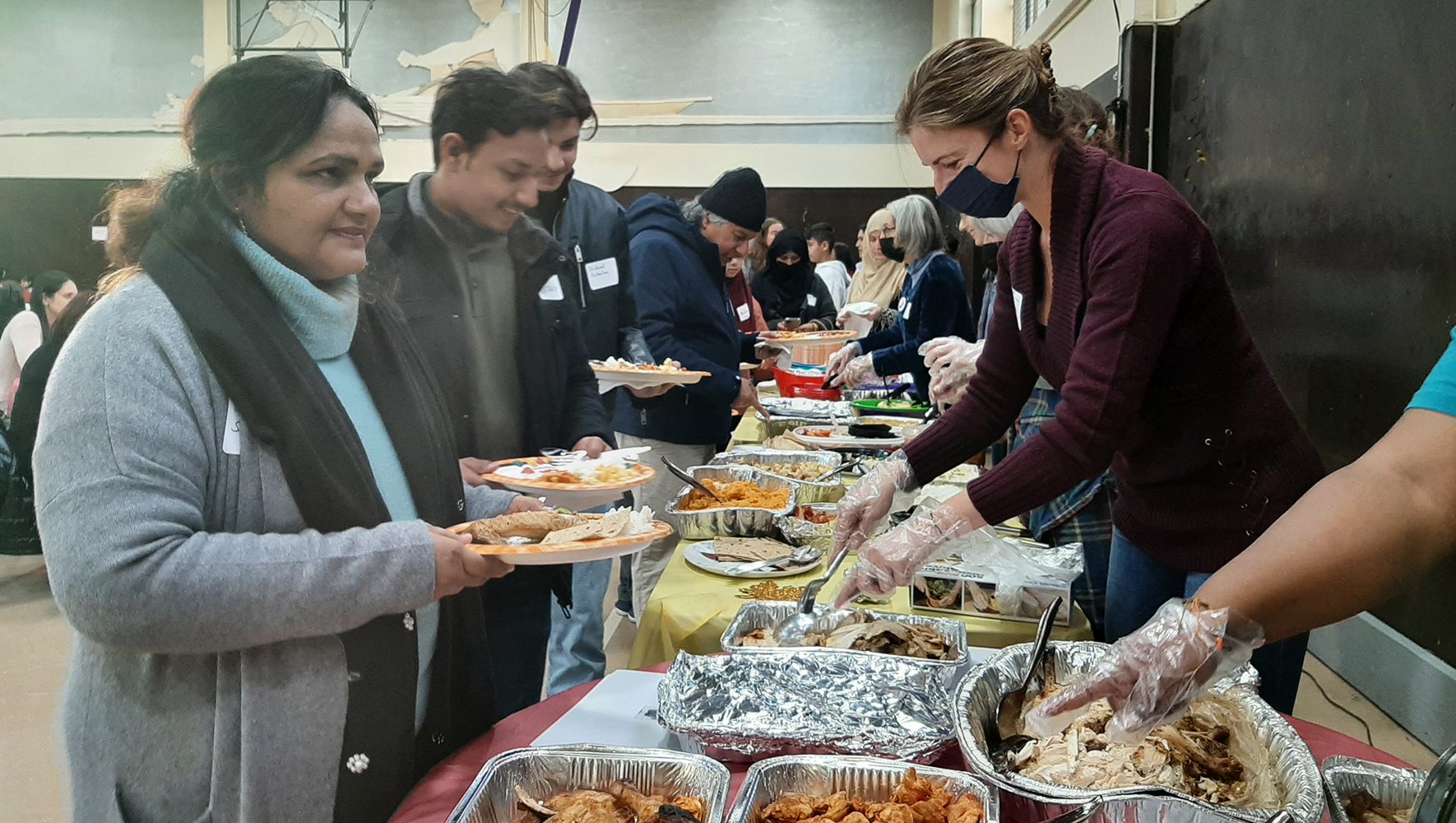 Rebecca Katz, CEO of HIAS Pennsylvania, serves the Shamaun family a Thanksgiving dinner Nov. 20 at the organization's Thanksgiving Together event. (Becca Weber/HIAS Pennsylvania)
Up until this week, the Shamaun family had never eaten turkey together or attended a Thanksgiving celebration.
Shammas Shamaun, 52, came to the United States in 2017 after fleeing persecution in Pakistan for his Christian faith. He had not seen his wife Sittara, 51, and sons Seth, 18, and Shobal, 17, until they were able to join him in the United States two months ago, due in part to delays caused by the COVID-19 pandemic.
"That's what Thanksgiving means to me," Shamaun told the Philadelphia Inquirer. "My family is here. I thank God for that."
The family were among 100 newly arrived refugees and immigrants who joined HIAS Pennsylvania, a Philadelphia-based HIAS resettlement partner, on Sunday, November 20, for the organization's annual Thanksful Together event. The event, a potluck dinner prepared by volunteers for refugees and immigrants who entered the United States in the past year, was held in person for the first time since 2019.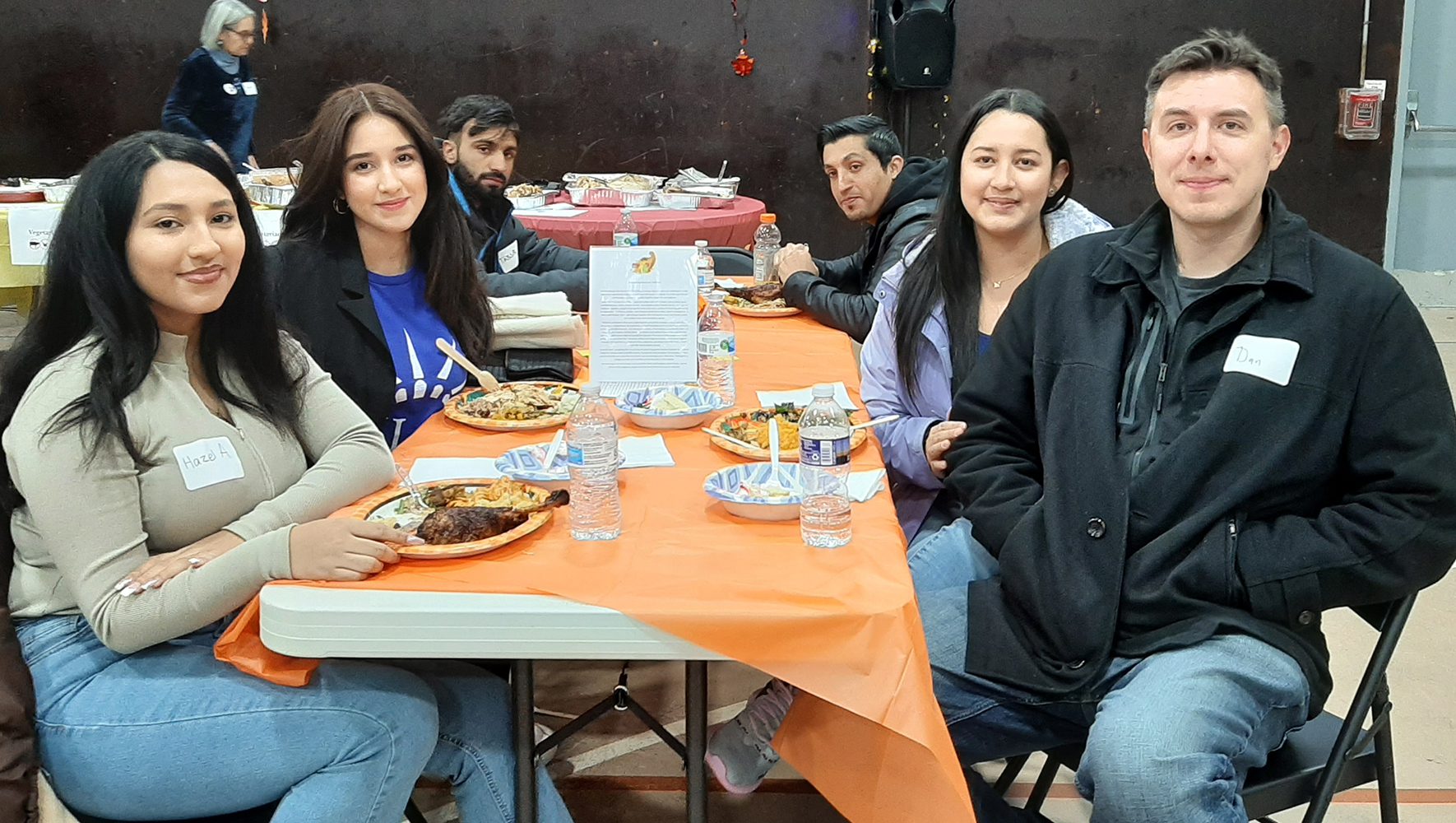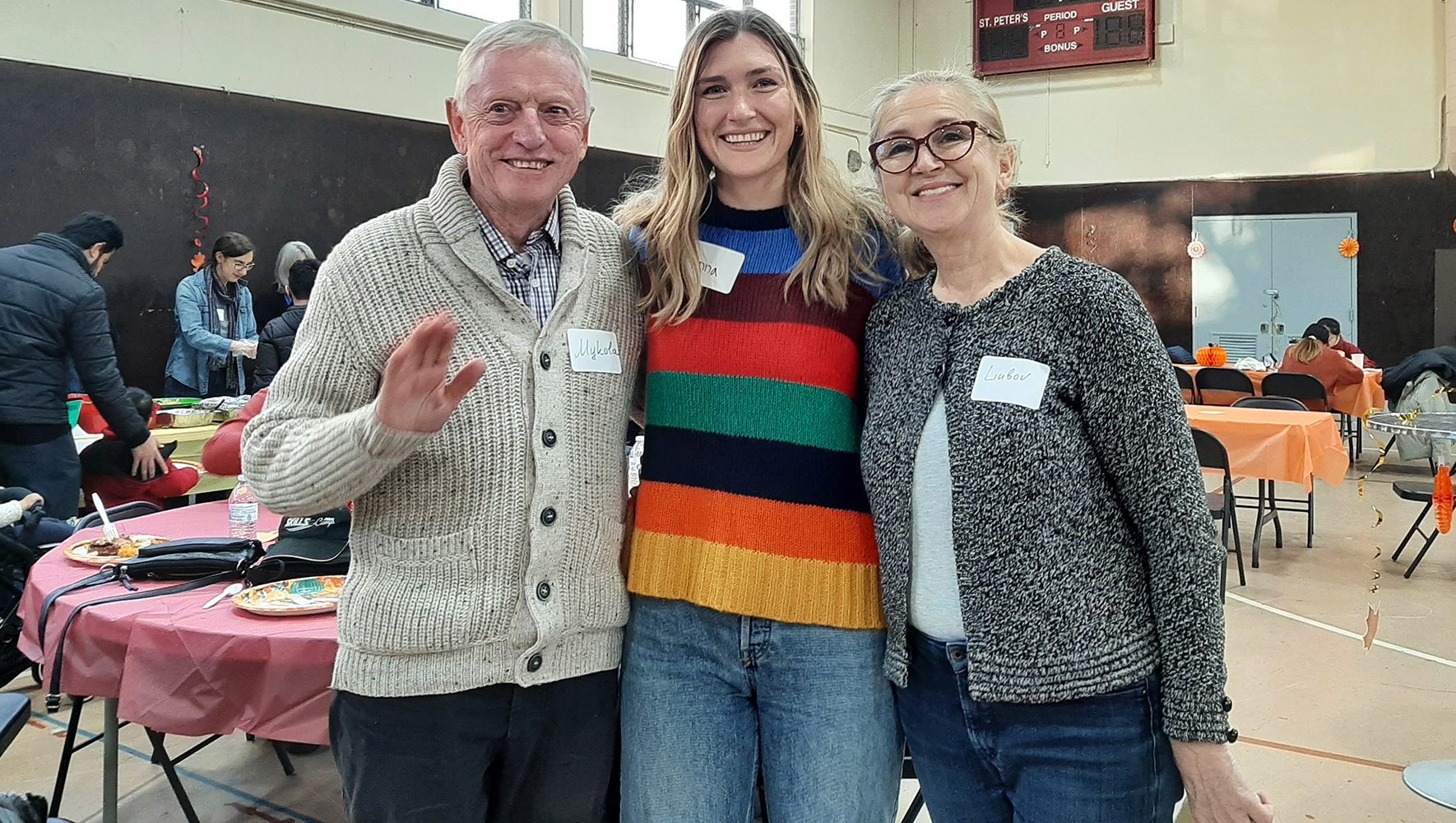 In addition to sharing a meal, attendees learned about Thanksgiving traditions, themes, and history. The program did not shy away from the less savory aspects of the holiday and highlighted the painful persecution of Native Americans in the United States.
"We are very pleased to be back in person after a very long, stressful pandemic," said Cathryn Miller-Wilson, executive director of HIAS Pennsylvania. "Thanksgiving is a uniquely American holiday. We don't know of a better way to welcome people than to break bread, share food and share cultural traditions, and say loudly and repeatedly, 'You are welcome here'."
HIAS Pennsylvania has put that welcome into action. In addition to its day-to-day work helping refugees, asylum-seekers and immigrants, the organization received migrants who were bused to Philadelphia by Texas Gov. Greg Abbott for the past week. In cooperation with city authorities and other non-profit organizations, HIAS PA welcomed the newcomers on November 16th and 21st and provided them with much-needed resources. The organization will continue to provide legal and social services to migrants who choose to remain in the Philadelphia area.
Similar news

What you should know about the migrant buses – and the answer from HIAS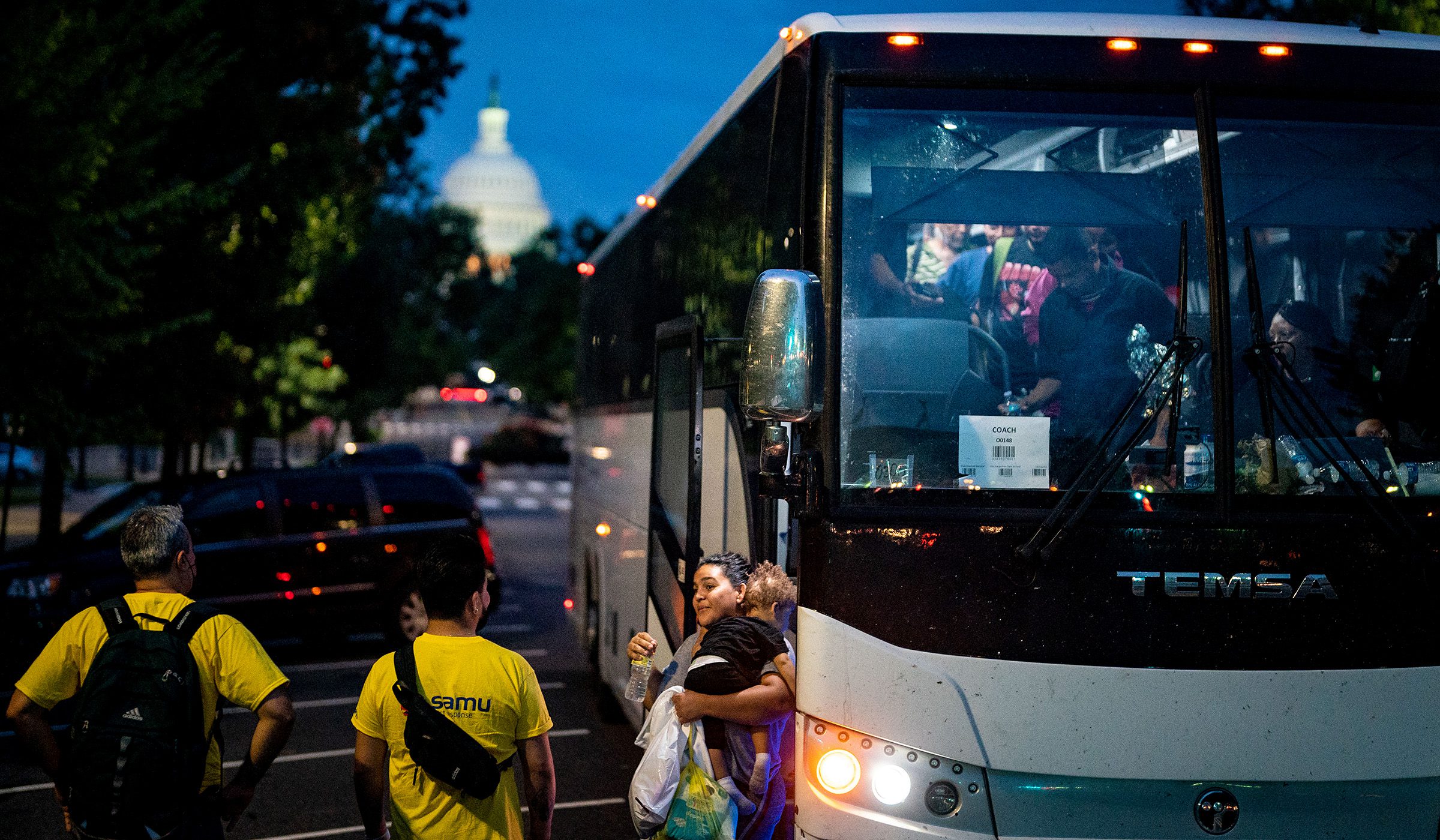 Elsewhere in Pennsylvania, refugee youth from the Bridge Builders program at HIAS resettlement partner JFCS Pittsburgh gathered via Zoom for an early Thanksgiving celebration on Friday, Nov. 18. Participants learned about the history of the holiday, worked with volunteer mentors to create family trees and Thanksgiving cards, and played a Thanksgiving trivia game. Students were given bags of craft supplies before the event to ensure they had all the supplies they needed to create some holiday cheer.
Bridge Builders is a hybrid afterschool program for relocated refugees ages 5-15 in the Pittsburgh area that provides age-appropriate support with social-emotional learning, English language immersion and literacy, and cross-cultural exchange through group activities and one-on-one mentoring.
"Bridge Builders is, broadly speaking, a community space that is safe, friendly and interesting, structured specifically for young refugees," said Joy Givens, JFCS Young Refugee Expert. "At its core, the students and mentors are the ones who build the community together, and the most important thing we can do at JFCS is give them the space to do that."
Although the program's students come from diverse backgrounds, religions, and nationalities, by the end of the program they had all expressed a sentiment shared by most who celebrate Thanksgiving: they are grateful for their family and friends, both in the United States and abroad also around the world.