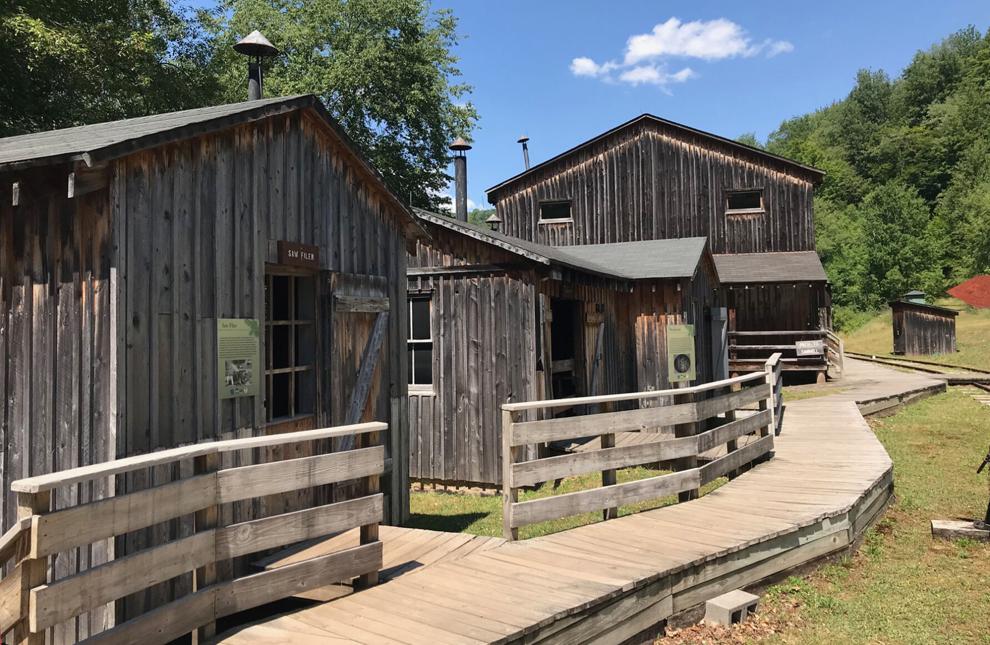 An early Pennsylvania settler from England was dismayed at his newfound home.
It is "not a country of prospects," he explained. "There's too much wood." At the top of a hill, he explained, the view is "generally nothing but an undulating surface of impenetrable forest."
That such vast forests could be turned into a wildfire-ridden wasteland seemed inconceivable. And yet it happened. And the story of that transformation — and subsequent recovery — is told at the Pennsylvania Lumber Museum, nestled in Potter County's second-growth forest in the north-central part of the state, which was the birthplace of the logging boom.
The museum, managed by the State Historical & Museum Commission, offers visitors the opportunity to experience a reconstructed logging camp with a sawmill, outbuildings and a logging-era steam locomotive.
But exhibits in the visitor center put these in context. "We're really looking at the people and our relationship with the forest over time and how that's changed," said Joshua Roth, the museum's curator.
Human encroachment began with Native Americans using the forests for food, fuel, and building materials. They managed forests with fire to encourage the growth of desired trees and clear the land for agriculture. But their impact was small, and an estimated 90% of the state was forested when William Penn arrived in 1692.
New settlers saw forests as a source of fuel and building materials, but also as a hindrance to agriculture. But Penn recognized their value, at least to a point, and urged settlers to "leave an acre of trees for every five acres cleared."
Nevertheless, the era of deforestation began shortly after settlement. The museum mainly focuses on the timber boom that started in the mid-19th century.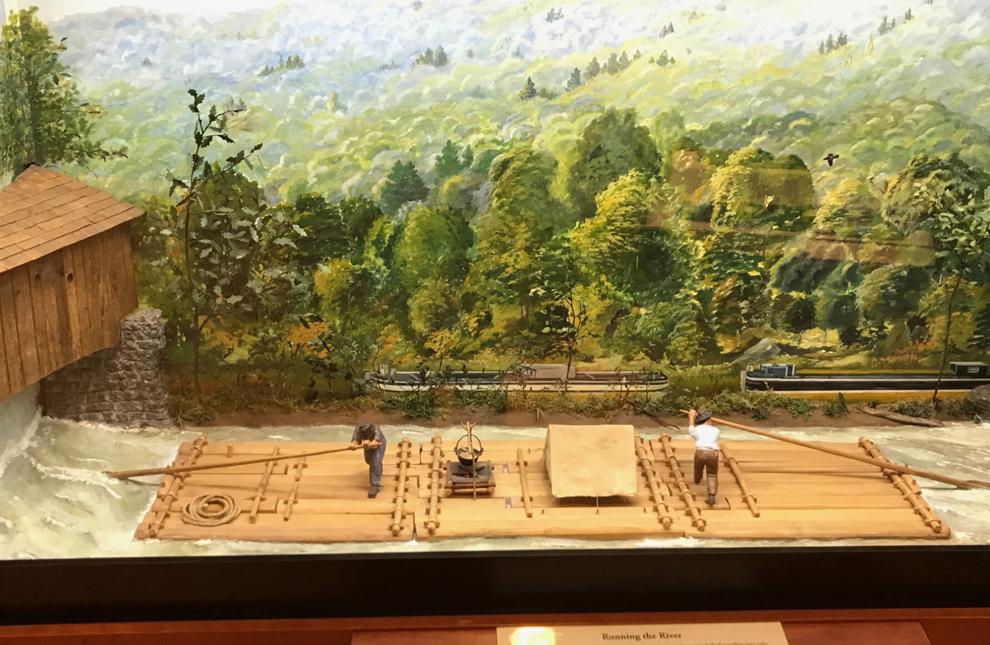 This was made possible in part by the state's major rivers—Susquehanna, Allegheny, and Delaware—which provided ready-made transportation routes to bring lumber to market. Initially, large rafts transported logs downstream. But this method gave way to logging trips, in which the logs were thrown straight into the water and floated en masse downstream. Outriggers built over waterways in lumber mill towns would snare the logs.
Managing the drives was dangerous. Men walked on floating logs that occasionally dammed the rivers—hence the word stagnation. They searched for logs causing the blockage and used hand tools to free them – along with the mass of secured logs waiting to rush downstream. "I'm sure it took you courage and skill to pull this off and get out alive," Roth said.
Through photos, hands-on exhibits, dioramas, tool and accessory displays, the museum unveils stories of people and places that thrived, and sometimes died, during the logging heyday.
Williamsport on the west branch of the Susquehanna was one of the most successful. It had its first sawmill in 1834 and its first lumber boom in 1851. For a time it had more millionaires per capita than anywhere else in the country. In 1875 alone it produced 190 million board feet of white pine.
The museum shows how technology shaped the timber industry. Initially, boards were cut by two-man teams using a saw pit, with one man working in the pit and one at the top of a saw. The man at the bottom was destined to drop sawdust on his face for a day. "That's where the phrase 'It's the Pits' comes from," Roth said.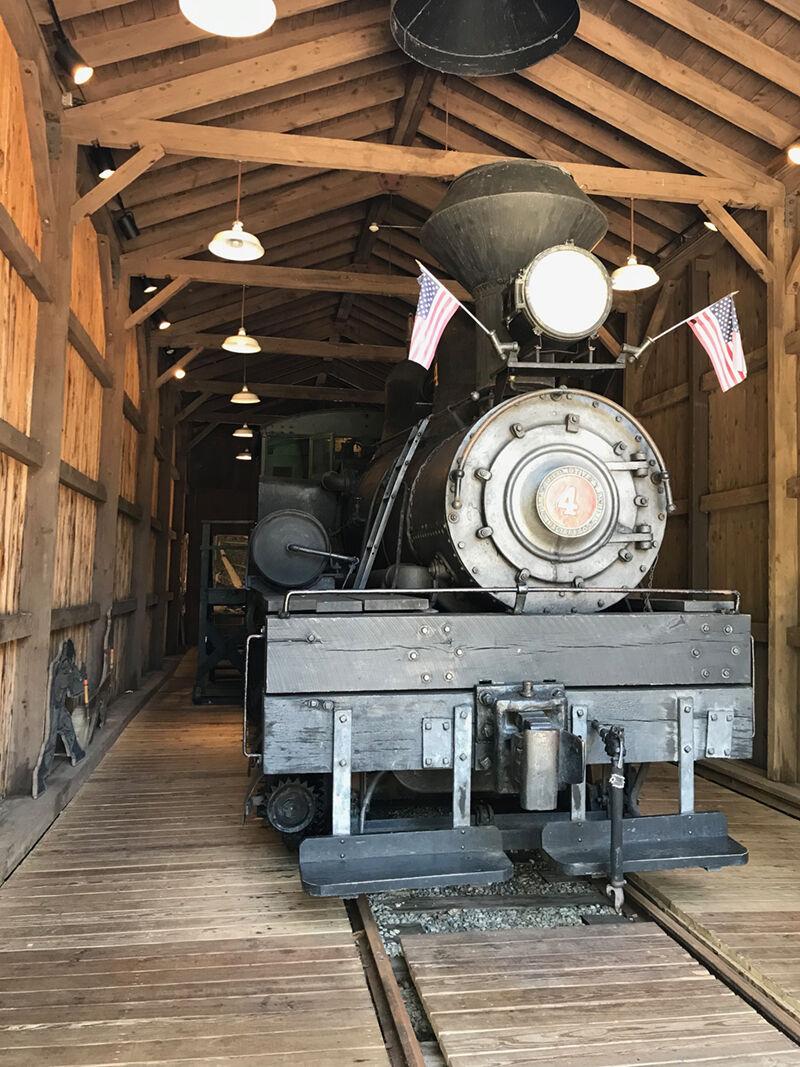 The pits were replaced with steam-powered up-and-down saws and then circular saws. Each technological improvement made it possible to cut and sell more timber, resulting in more harvest. As forests near rivers were cleared, timber work shifted upstream, powered by new specialized steam engines that could haul heavy loads up narrow, steep paths into the mountains.
As white pine declined, attention gradually turned to hemlocks, prized in part because their bark was rich in tannin, which was used to tan leather hides. By 1880, Pennsylvania had nearly 900 tanneries, the largest concentration in the world.
Other uses have been developed for the smaller hardwood trees left behind, such as making wood alcohol, charcoal, fertilizer, firewood, and other products.
The effects of widespread deforestation and related industries have received little attention. Huge photos on the museum walls make the extent of the devastation clear. "The best [swimming] Holes – those in Cedar Run below the tannery – were unsuitable for bathing because of the tannery waste," complained a resident of the tiny town of Leetonia.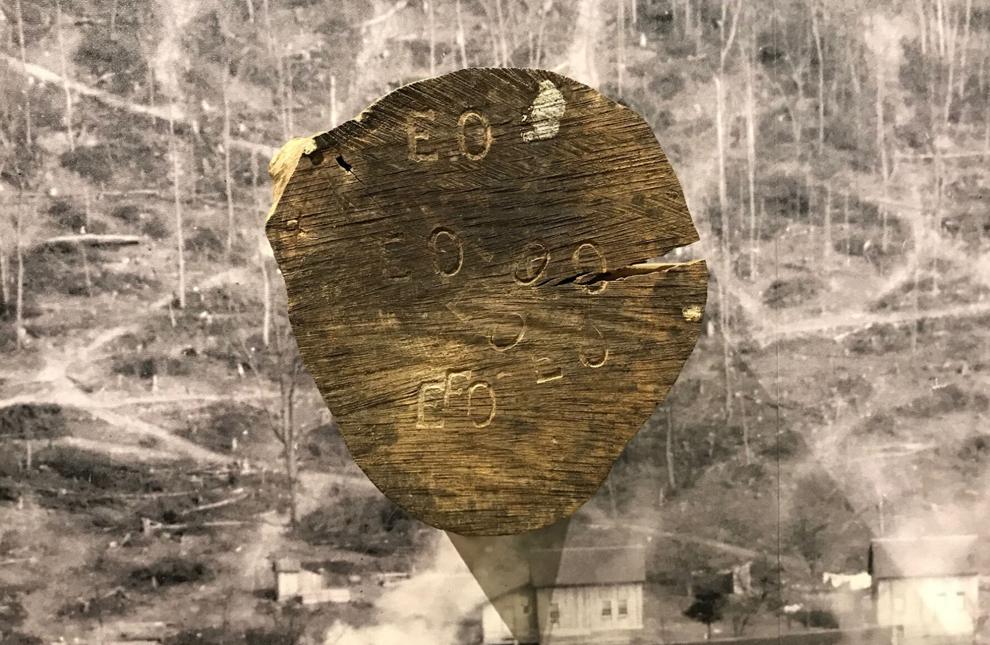 Larger impacts became apparent as deforested wasteland became tinder for massive and frequent wildfires. "There's a report by Theodore Roosevelt where he rode the train from Washington DC back to New York State and wrote that he couldn't sleep at night because it was daylight outside and all the fires were burning all over Pennsylvania." said Roth.
This gave impetus to the fledgling conservation movement and new thinking about forests. At the forefront was Joseph T. Rothrock, commissioner of the newly created Pennsylvania Bureau of Forestry from 1895 to 1904.
The forests were in such poor condition that they often could not regenerate themselves, so Rothrock created a system of nurseries to help with the replanting of trees. During his tenure, the state acquired 600,000 acres of degraded forest – 30% of today's state forest – sometimes for as little as $2 an acre. The Mont Alto Academy was founded to train a new generation of forest rangers, one of the first such schools in the country.
Depleted forests took an economic toll. Once booming logging towns disappeared as industry moved on. By the 1920s, 75% of the lumber needed by Pennsylvania pulp mills had to be imported from other states.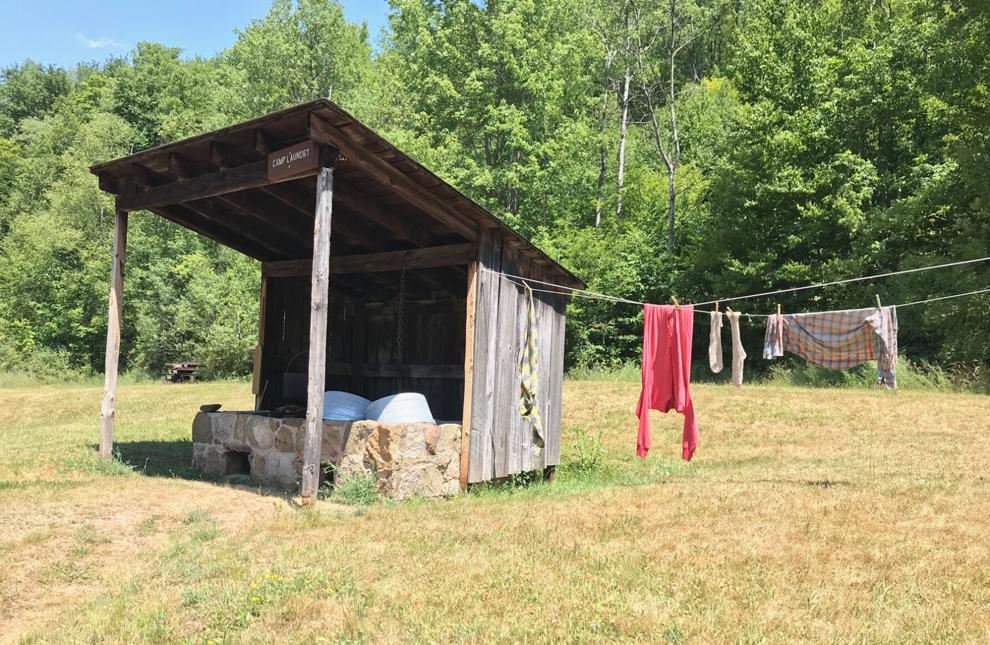 "By the time we get into the depleted forest era, we're only going to have about 30% forest cover left," Roth said. "However, those 30% are largely homogeneous in terms of species type and age, and aren't really useful for timber production or any other type of forest product production."
The restoration effort was driven by the Civilian Conservation Corps – President Franklin D. Roosevelt's "Tree Army". Enrollers, earning $25 a month, fought fires, planted 50 million trees in the state, built 86 wildfire towers, built and repaired 6,300 miles of roads and trails, built 98 small dams and helped stem the spread of tree diseases.
In the present, exhibits show that today's forests, which cover about 60% of the state, face constant challenges from non-native insects, disease, overpopulation of wildlife such as deer, and a lack of regeneration.
Modern forests are also different from those seen by settlers. They are no longer dominated by conifers, but are mostly hardwoods. Pennsylvania exports nearly $1.2 billion worth of hardwood and wood products each year, much of which comes from industrial forest lands that, unlike in the past, are managed in a way that sustains production over longer periods of time. The industry also employs around 80,000 people. On the 2.2 million hectares of state-owned forest land, management considerations include not only harvesting, but also recreation and wildlife.
After learning the history, museum-goers step outside to experience a little of the Boom era through a reconstructed logging camp. There is the hut of the "filer" who tended sharp saws, the smithy, the laundry shed (Sunday was laundry day), the bunkhouse and the canteen. And of course there is a sawmill with a steam-powered circular saw.
A highlight is the 1880s Shay locomotive, a purpose-built engine designed to scale steep mountainsides and haul harvested trees.
Outdoor exhibits also show the work of those trying to restore the state's forests. In addition to a CCC cabin, there is the primitive cabin where ranger and outdoor enthusiast Bob Webber and his wife Dotty lived, now furnished to tell the story of their contribution to the state's forests.
The journey focuses on these changing perspectives. From settlers who thought forests were as inconvenient as they were inexhaustible, to industrial-scale destruction and recreation.
"We can't cut down every tree and use it, and we can't leave every tree standing," Roth said. "We have to balance these two aspects to ensure that we have a forest that meets all these different needs over the long term."