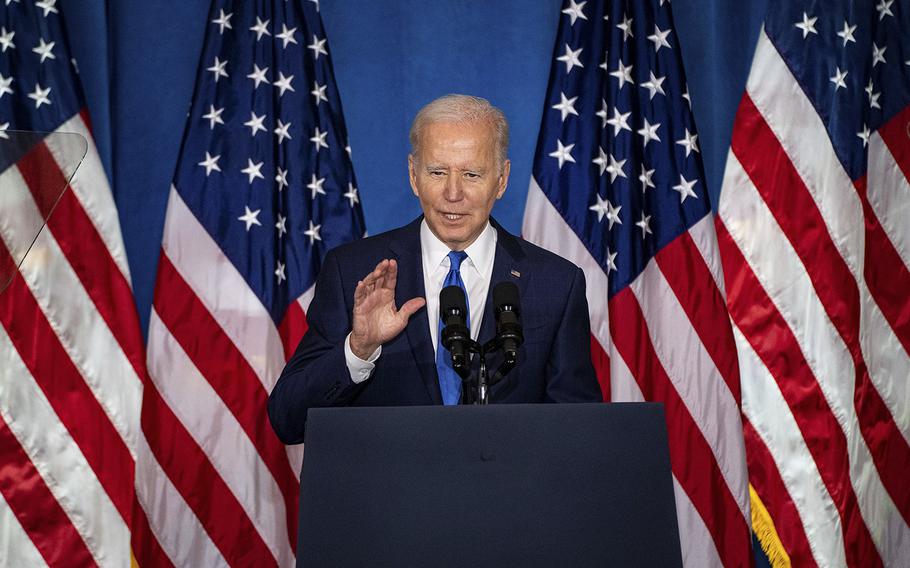 (Tribune News Service) – Following back-to-back mass shootings in Colorado and Virginia, President Joe Biden has advocated a ban on assault weapons, a repeatedly proposed law.
His comments come as nationwide support for stricter gun laws has waned in recent months. In response to the Nov. 19 mass murder at a Colorado Springs gay nightclub, the President released a statement saying, "When are we going to decide we've had enough?"
He added, "We must enact an assault weapons ban to remove weapons of war from America's streets."
Four days later, a gunman shot at a Walmart in Virginia filled with shoppers shopping for the holiday, killing six, according to the Associated Press.
"The idea that we still allow the purchase of semi-automatic weapons is sick. Just sick," Biden said on Thanksgiving, according to the Associated Press. "I'll try to get rid of offensive weapons."
There is no consensus on what exactly a ban on assault weapons would entail.
Part of this stems from the fact that "assault weapons" is not a precise term, although it is commonly used to refer to "military-style assault weapons and high-capacity ammo magazines."
Despite the highly contentious nature of the issue, earlier this year Congress passed a bipartisan gun law that imposed tougher requirements on young people who want to buy guns and denied more domestic abusers the right to purchase firearms.
But a proposed ban on assault weapons passed the House of Representatives earlier this year before stalling in the evenly divided Senate.
The president's renewed calls for a blanket ban come as support for improved gun legislation dwindles.
According to a Gallup poll conducted in October, this is still the majority at 57% of Americans polled, but compared to 66% in June.
Support for more gun laws hit a record low of 43% in 2011 and an all-time high of 67% in 2018, according to Gallup, which has tracked American opinions on gun laws since 1990.
Democrats and Republicans are deeply divided on this issue. Currently, 86% of Democrats and 27% of Republicans say laws regulating the sale of firearms should be stricter, according to Gallup.
Democrats' renewed push for a gun ban has little chance of becoming new legislation, experts say, and those chances will only diminish when newly elected lawmakers and senators are sworn in in January, leaving a divided Congress .
"Every American has the right to go to work, to a movie or to a night out without fear," Democrat Rep. Pete Aguilar tweeted. "The House has passed universal background checks and an assault weapons ban. We will not stop until they become law."
"Democrats are proposing gun control measures that encroach on the liberties of law-abiding citizens and do little to reduce gun violence," Republican Representative Steve Scalise said in a statement in June, shortly after the House of Representatives voted on his proposed ban.
According to the nonprofit Gun Violence Archive, the United States has seen more than 600 mass shootings in each of the past three years.
While the country has 4.4% of the world's population, according to a recent study, 31% of the world's mass shootings take place on American soil. Mass shooting deaths account for only a small fraction of all firearm-related deaths in the United States, according to the Pew Research Center. In 2020, the majority of all gun-related deaths – 54% – were suicides.
©2022 McClatchy Washington Bureau.
Visit mcclatchydc.com.
Distributed by Tribune Content Agency, LLC.