Virginia Tech and Minnesota went back and forth for the first 10 minutes, with both teams dictating the pace of play and getting shots they wanted even when they didn't fall. Things turned drastically in the Hokies' favor after the 10 minute mark, largely with Sean Pedulla taking over and playing aggressively on offense, and the Hokies rushed and never looked back. The result ended closer than it seemed when Mike Young threw up walk-ons with 5 minutes left and the team had 20 points to their credit, but the Hokies won with a final score of 67-57.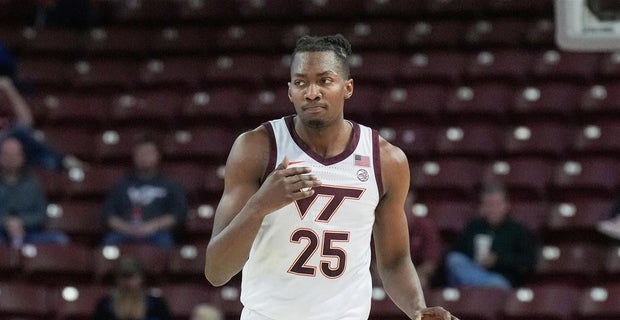 Sean Pedulla led by the end with 17 points, 13 of which were in the first half, along with 4 rebounds and 2 assists. When Pedulla decides to attack the basket, it's a different basketball team, especially when the outside shots come as expected. Justyn Mutts was just behind with 16 points, 9 rebounds, 2 assists, 2 steals and 3 blocks. Justyn is always popping up all over the stat book but tonight was special with his defensive work and how physically he fought against some bigger players.
That was it for the double-digit scorers for the Hokies. Grant Basile had a very nice game with 9 points and 8 rebounds along with a much improved defense and four blocks of his own. Mylyjael Poteat was next with 8 points and had three baskets in a row in the first half to start the Hokies run. Hunter Cattoor had 6 points and Darius Maddox and Lynn Kidd both had 4 points. MJ Collins was the last scorer, finishing with 3 points.
The team hit 36.7% from three goals but hit a season-low with 14 attempts from the touchline, opting instead to hit the basket or play through the post. Considering Minnesota's size, that move might not make sense, but it was the best the Hokies have seen during this stretch this season. The team completely controlled the pace and moved the ball well to get the right looks. Mike Young has done a good job making adjustments to keep the offense moving despite outside shots not falling.
Minnesota is still figuring out its identity, with some sick guys and some guys coming back from injuries. Dawson Garcia and Jamison Battle are the top two players on the team but didn't have any nights off at 2-9 and 2-10, respectively. Garcia never found his rhythm and Battle tried to keep things from the perimeter by trying to get into the game having recently returned from injury, but that plan didn't work well.
Ta'lon Cooper and Pherrel Payne were the joint high scorers, both finishing with 13 points. Cooper popped up all over the court, adding 3 rebounds, 5 assists and 4 steals to pair his points. Payne looks like a beast for a true freshman and it was hard for Virginia Tech to keep up physically, grabbing 6 rebounds and getting 3 blocks. Joshua Ola-Joseph was the only other real offensive threat, finishing with 11 points and 4 rebounds.
Minnesota have really struggled to recover even though they have the size advantage. They were passed 42-27 and Virginia Tech allowed for 11 offensive rebounds. The team struggled with the Hokies' athleticism as they tried to close hard, knowing how well Virginia Tech could shoot, but that forced the perimeter players to rally and attack the perimeter, and Minnesota struggled to get over it to slide or recover.
The bottom line could look bad for Virginia Tech as she failed to mark the game and ended up allowing a big push from Minnesota, but don't let that distract you from this performance. Despite the victories, it seemed like we weren't seeing the real Hokies. We finally got a taste of what this team is capable of tonight and it came at the perfect time with #18 North Carolina coming to town on Sunday afternoon.